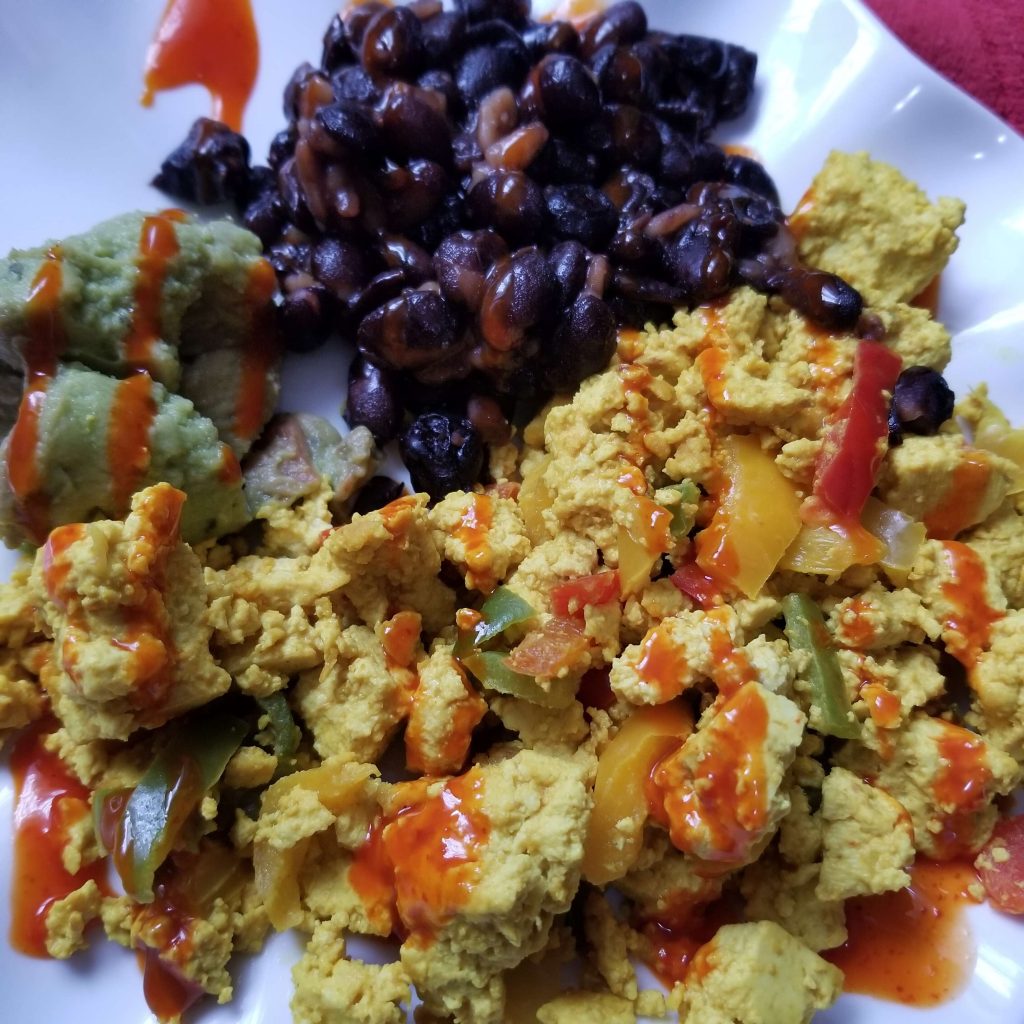 This tofu scramble is a go to for me these days. It makes several servings for sharing or saving for later, adding back beans and a dollop of guacamole makes it even better!
Wake up and shine with our Tofu Sunrise Scramble, the ultimate vegan and gluten-free breakfast delight! This flavor-packed recipe will take your taste buds on a wild adventure with its zesty blend of turmeric, spicy Thai sauce, and the magical touch of nutritional yeast.
We've given it an extra twist by cooking it in the air fryer, resulting in a perfectly golden and crispy scramble that'll leave you feeling satisfied until lunchtime. It's a wholesome and nutritious way to kickstart your day, keeping you fueled with plant-based goodness.
So, get ready to rock your taste buds and fill your tummy with this Tofu Sunrise Scramble extravaganza! Let's dive into breakfast bliss!
Tofu Sunrise Scramble
1 block extra firm tofu
1/4 cup nutritional yeast
1 tsp turmeric
1/2 tsp garlic
1/2 tsp paprika
1 tsp chili flakes
1 tbsp spicy Thai sauce
1/4 cup chopped bell peppers
Whisk all but the tofu.
Add tofu and toss until evenly coated.
Add Thai sauce and mix until coated.
Air fry 15-20 minutes, stir in bell peppers.
Serve with guacamole, hot sauce and sesame seeds.
Find more recipes in our growing food section.