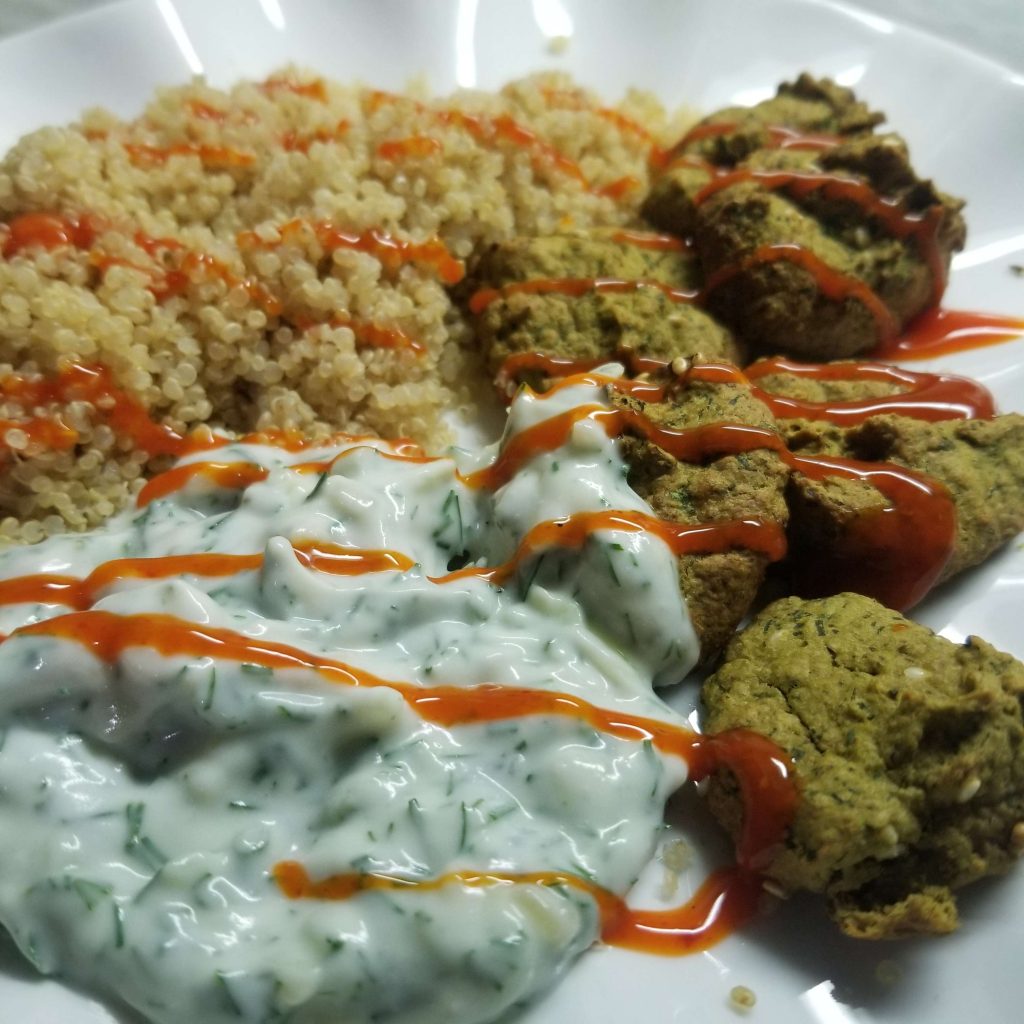 Get ready for a mouthwatering journey that pays homage to my Greek roots! Growing up with a traditional Greek mother who believed in making recipes the traditional way (with includes using traditional dairy), I've embarked on a mission to recreate classic dishes without compromising my vegan diet.
Today, I'm excited to share with you my take on a beloved Mediterranean favorite: Falafels with a Twist with a delightful twist of Dreamy Tzatziki Sauce. While my mom might raise an eyebrow at my dairy-free versions, I'm thrilled to show you that these plant-based falafels and creamy tzatziki are just as delicious, satisfying, and guilt-free. Join me as we infuse a burst of flavor into your kitchen and celebrate the best of both worlds: Greek tradition and compassionate eating!
2 chick peas, cooked from dry
1/2 tsp baking soda
1/2 cup fresh parsley
1/4 cup fresh cilantro
1/2 cup fresh dill
1 tbsp minced garlic
1/2 tbsp cumin
1 tsp corriander
1 tsp paprika
1 tsp black pepper
2 tbsp + sesame seeds
1 tbsp olive oil
Add all ingredients to a food processor and blend into a paste. If frying, refrigerate for 4 hours. If baking, scoop 1 tbsp of mixture t a time onto baking sheet.
Bake for 10-15 minutes. Air fry for an additional 5 minutes.
Prepare tzatziki by combining all ingredients and mixing until uniform.
Serve with rice or quinoa.
Find more recipes in our food section.
This recipe appears in our Indulge in Gluten-Free, Vegan Bliss: A Day of Delectable Recipes (Including a Mouthwatering Dessert video.