I have been making these for so long, I can't believe I haven't already posted this recipe! They are loosely based off a recipe ripped from a magazine in the early 2000s when I was getting used to having my own kitchen. I have adapted it a lot over the years and this is the version I make once a week on Monday mornings for Muffin Monday. I wonder how long I'll be held to it.
Using a standard muffin tray with silicone muffins cups is the only way to go, in my opinion. Not using anything but a quick spray can lead to muffins stuck in the pan, which I do not have to tell you, is not a good time. Using the paper liners is ok but such a waste because you are buying them again and again, and it's another thing to keep stocked in your kitchen. The reusable ones are so easy and convenient.
These muffins are super easy to make dairy free, just sub cashew milk for regular milk and Becel Vegan or Melt for traditional butter. Easy peasy, cup for cup, no problem. The original recipe from olden times, (insert old lady emoji), included dairy butter and milk. I have not had any issues using vegan Becel in place of butter or some type of nut milk in place of dairy. The type of nut milk does matter, and in this recipe I default to unsweetened cashew or almond milk.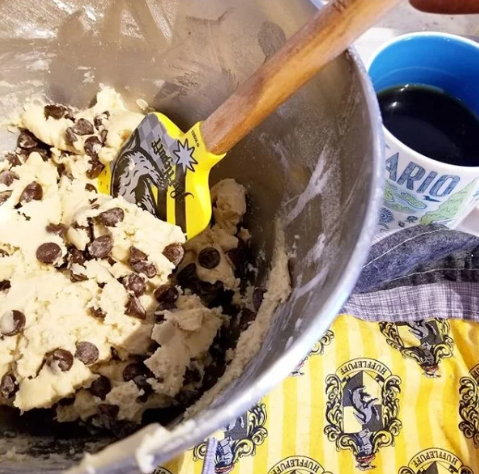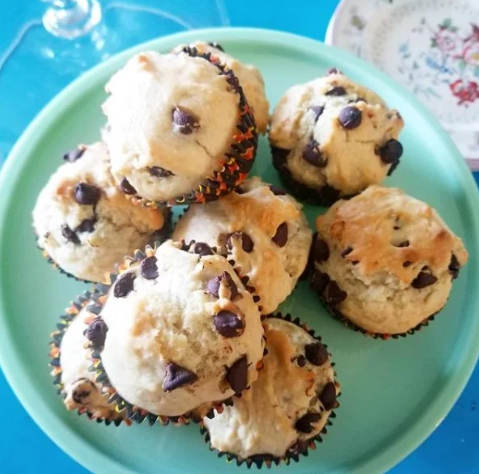 Chocolate Chip Muffins
Old-school chocolate chip muffin recipe, easily made dairy free by switching the milk and easily made vegan with a flax egg or 1/4 cup of applesauce to replace the egg.
Ingredients
2 1/2

cups

all purpose flour

1

tbsp

baking powder

1/2

cup

sugar

1/2

cup

butter

melted

1

cup

milk

any type you like

1

egg

1

tsp

vanilla

3/4

cup

chocolate chips

or more, no judgement here
Instructions
Preheat oven to 400F, line 12-cup muffin pan.

Sift the baking powder and flour together.

Whisk melted butter, egg, milk and vanilla.

Combine wet ingredients into flour mixture

Divide batter evenly between 12 muffin cups. Bake for 22 minutes.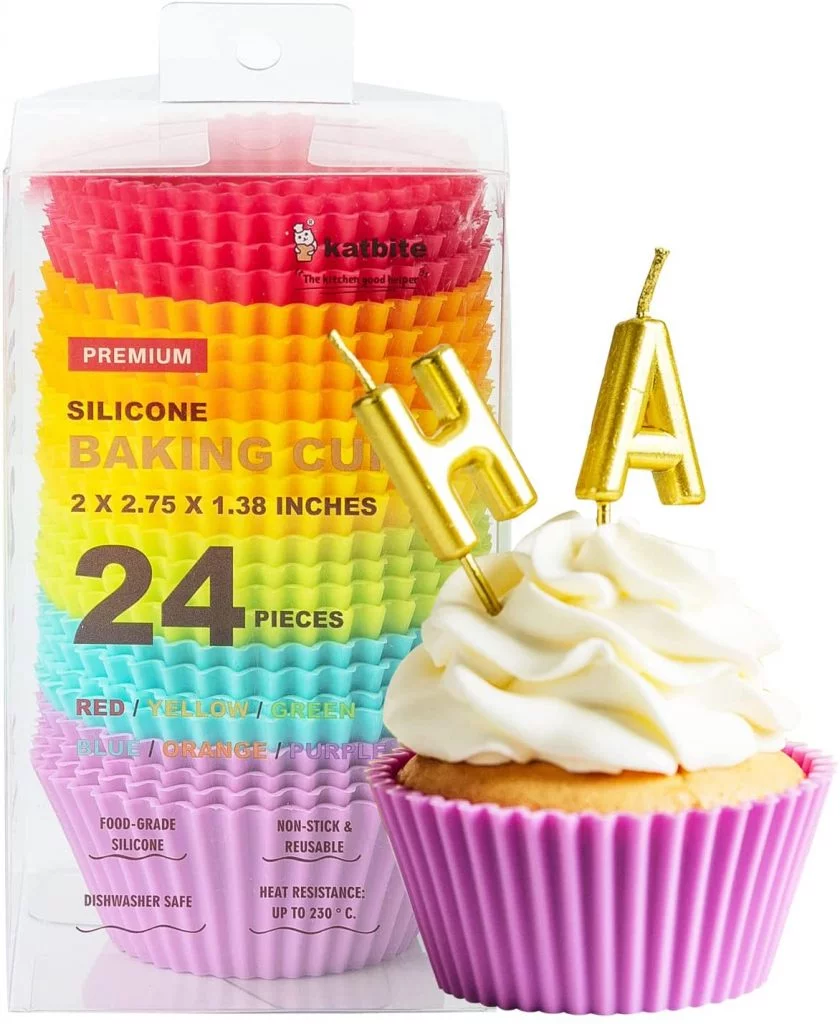 These silicone baking cups are so handy and easy to use. I never have to remember to buy more liners and they're always ready to go!
I use them for cupcakes, muffins, even savory things sometimes and they make great snack containers too! Find them here.
We've all had a handful of these muffin trays in our lifetimes, but this one from Wilton is my longest lasting! I hand wash it and use the silicone baking cups in it ans it's never warped on me like so many other pans.
https://amzn.to/3FpW6boI use this pan for everything from cupcakes and muffins to little savory pies. Find it here.