🔥 Fireside Comforts Blog Hop: Get Cozy by the Fire! 🔥
Are you ready to embrace the warm and snug ambiance of the fireside this season? Ambassador Crochet is thrilled to present the "Fireside Comforts Blog Hop," an event that promises to ignite your creativity and warm your heart. Picture thick and lush yarns, enveloping comfort, and cozy vibes – all designed to make those fireside moments even more special.
What's the Fireside Comforts Blog Hop All About?
This delightful blog hop brings together a collection of patterns carefully curated to enhance your fireside experiences. From bonfires beneath the open sky to cozy evenings by the fireplace, each pattern is a testament to the joy of being snug and warm.
Free Patterns for 24 Hours
Here's the exciting part – every day during the Fireside Comforts Blog Hop, you'll discover a new pattern available for FREE for a limited 24-hour window! These patterns are thoughtfully designed to elevate your fireside comfort, whether you're crafting for yourself or creating heartfelt gifts for loved ones.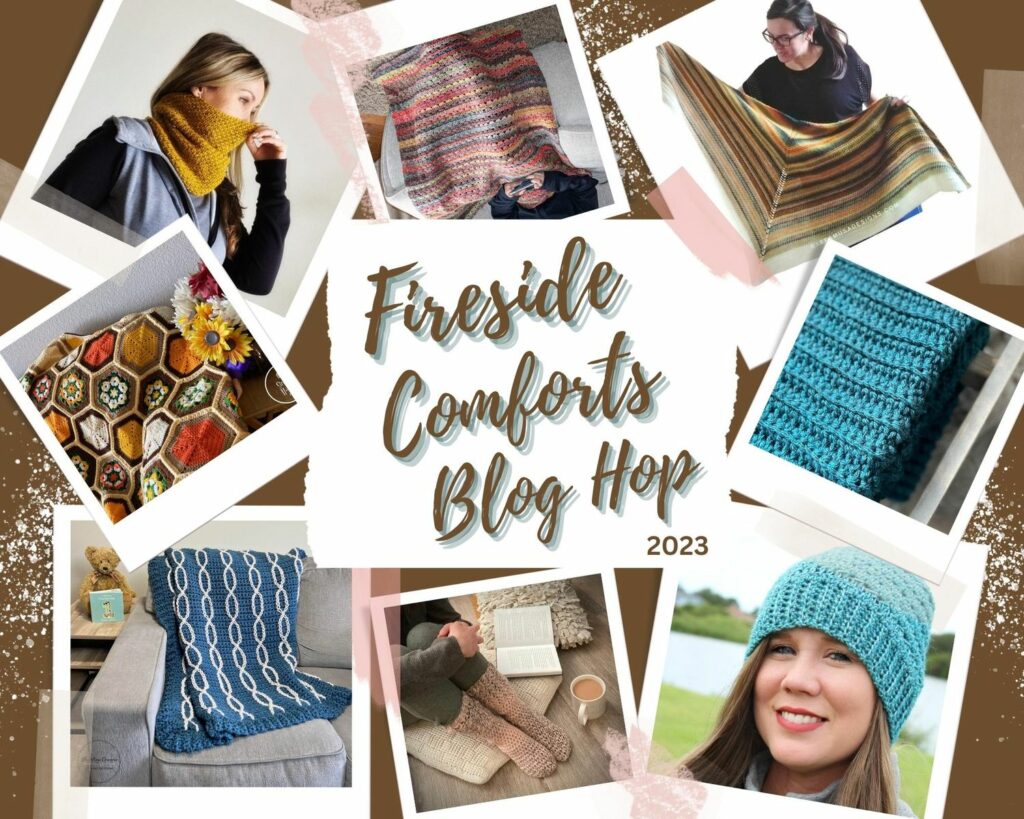 The Element of Surprise
Now, we can't reveal the exact day our pattern will be featured – it's a delightful surprise! But don't worry, you won't miss out. Simply check our main page every day to discover the free pattern of the day. When it's our turn, we'll be here, ready to share in the cozy crafting experience with you.
How to Get Involved
Participating in the Fireside Comforts Blog Hop is as easy as sitting by the fire on a chilly evening. Follow these simple steps:
Visit Ambassador Crochet: Check their main hop page every day during the blog hop to find the free pattern of the day.
Download the Pattern: When you see our pattern featured, grab it for free during the 24-hour window.
Get Cozy: Settle in with your favorite yarn, a warm drink, and let your creativity flow. Whether it's a snug blanket, a toasty scarf, or a fireside-inspired amigurumi, bring the coziness of the fireside into your crafting.
Share Your Creations: We'd love to see what you create! Share your finished projects on social media using the hashtag #FiresideComfortsBlogHop, and connect with a community of like-minded crafters.
Enjoy the Fireside: Whether you're by a bonfire with friends or curled up by the fireplace with a good book, let your fireside creations keep you warm and cozy.
Join Us for Fireside Fun!
The Fireside Comforts Blog Hop is a celebration of all things warm, snug, and inviting. It's a chance to infuse your crafting with the comfort of the fireside, one stitch at a time. So, mark your calendars, check our main page daily, and get ready to cozy up by the fire with patterns designed to bring joy and warmth to your heart.
Let's craft, create, and celebrate the Fireside Comforts Blog Hop together. We'll see you here on our special day, and until then, may your fireside moments be filled with warmth and inspiration. 🔥🧶✨