Hello, fellow crafters and crochet enthusiasts! Welcome to Day 11 of the Autumn Harvest Blog Hop. Today, we're thrilled to introduce you to our latest creation: The Maple Bag crochet pattern. Named in honor of our favorite bear cub villager from Animal Crossing, this pattern is designed to bring warmth and charm to your autumn days. Whether you're a seasoned crocheter or just starting your yarn journey, this delightful bag is perfect for you.

The Maple Bag is a simple yet endearing crochet project. It's worked in the round, making it a breeze for beginners. You'll start with just a few chains and build the base and height of the bag with basic single crochet stitches. The real magic happens when you add the strap and cute bear-like ears. Get it free today and go back to the Autumn Harvest Blog Hop for for freebies this month!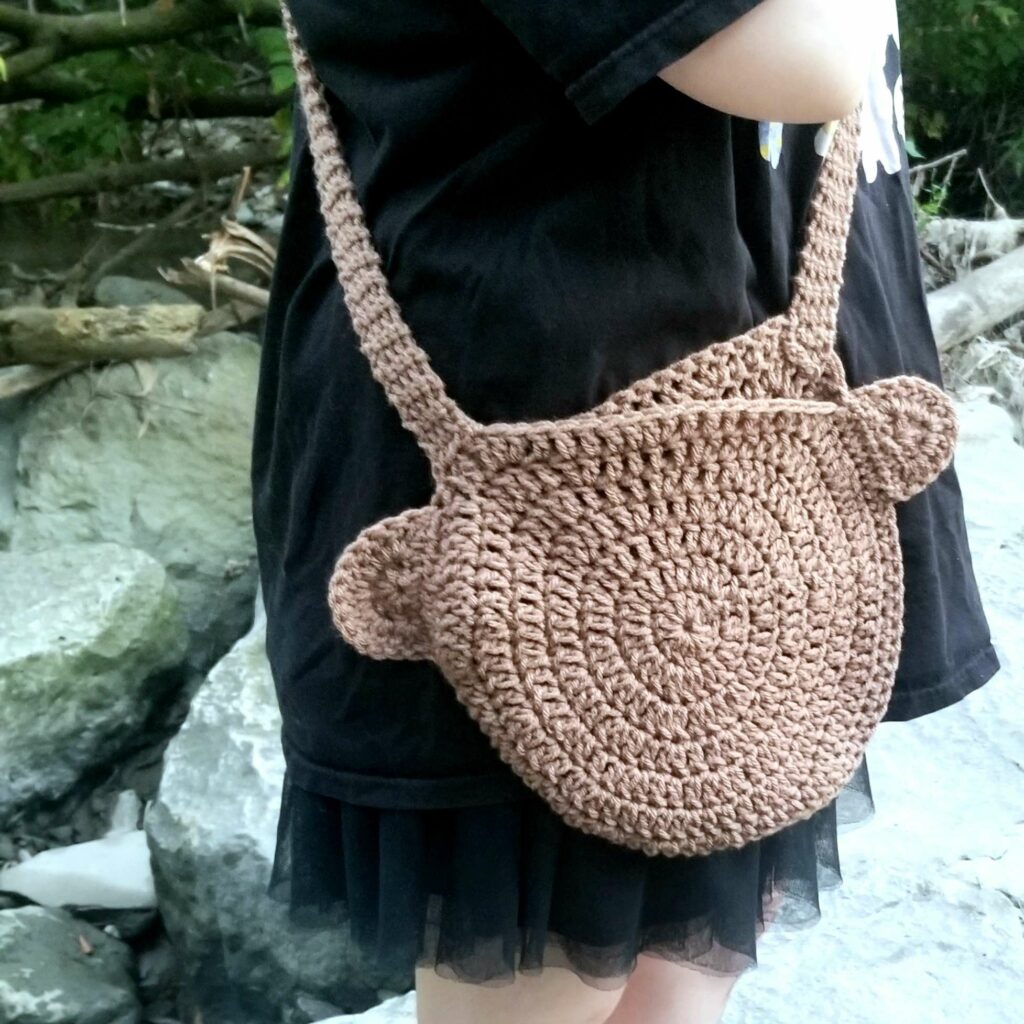 The Maple Bag is available for free right here, and works with a variety of yarns. Our sample was done in Red Heart Super Saver. Fill out this form and it's all yours!