Hey there, fellow crafting enthusiasts, and welcome to Day 18 of our Fireside Comforts Blog Hop! 🍁✨ Today, we've got something really fun to share with you – The Gilmore Messenger Bag!
As we've ventured through this cozy autumn-themed blog hop, we've marveled at the creativity and talent of our fellow crafters. From stunning shawls to cuddly blankets and adorable home decor, each day has brought new inspiration and warmth to our hearts. And today, we're excited to keep that creative flame burning with The Gilmore Messenger Bag.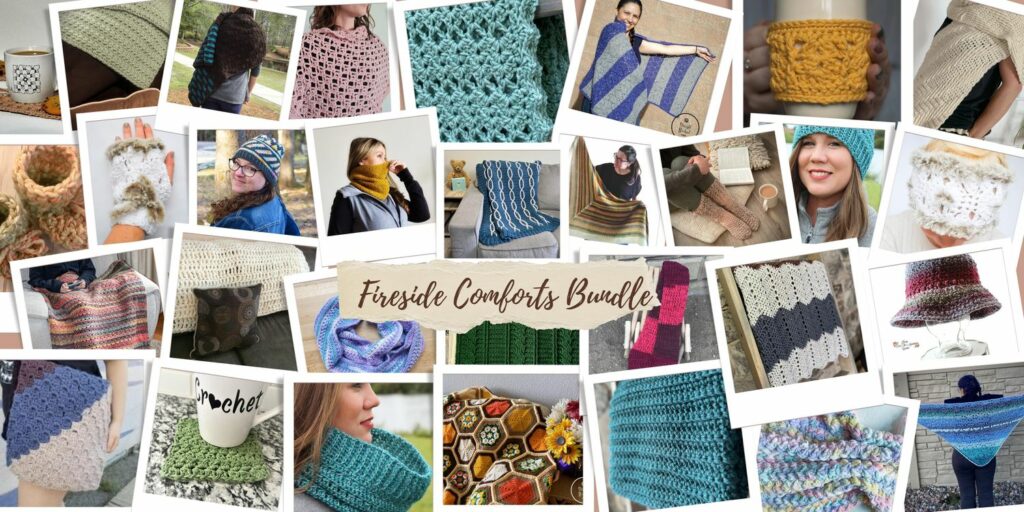 The Gilmore Messenger Bag: A Crafty Gem
Crafted with love and inspired by the quirky charm of The Gilmore Girls, this messenger bag is more than just an accessory – it's a portable piece of art! What sets it apart is its clever use of corner-to-corner (C2C) crochet, making it a fantastic project for both beginners and seasoned crafters. The bag itself is all C2C crochet, and the strap is done in Tunisian crochet.
There are no fussy color changes to contend with here so it's a great introduction to C2C crochet. The yarn itself works its magic, seamlessly shifting shades as you go along. It's like having a built-in color palette, making this bag an absolute delight to create.
Step by step photos and video links are included for both C2C crochet and Tunisian crochet to guide you through it all.