Get your knitting needles ready for the "Mirrorball" sweater, a fabulously fun and laid-back pattern that will add a touch of magic to your wardrobe! ✨🧶 This charming design is crafted by knitting two pieces flat and then bringing them together with a seamless finish. The heart-shaped cables down the back infuse the sweater with love, while the playful cables and berry stitch on the sides bring extra flair and excitement.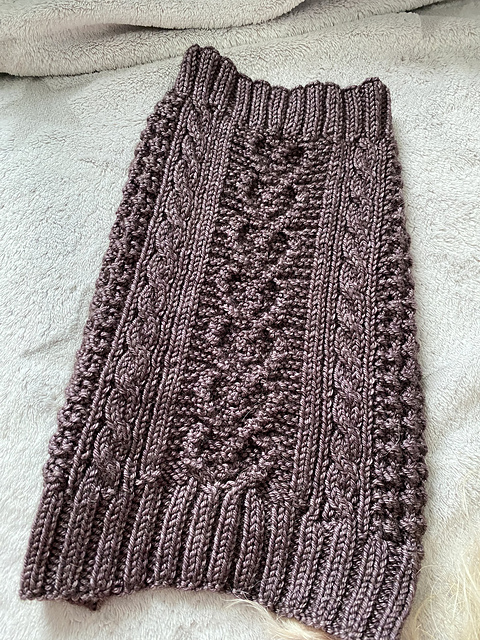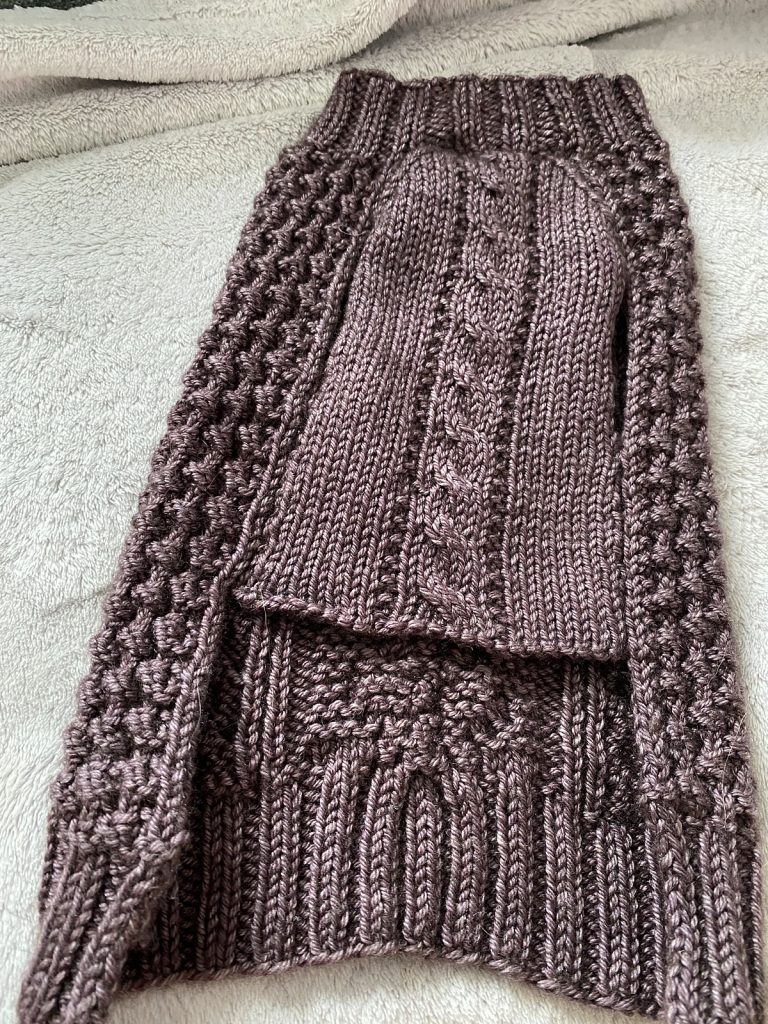 🌈🎉 Whether you're a knitting enthusiast with loads of experience or just starting your knitting journey, "Mirrorball" will be a delightful project for you. With each stitch, you'll watch your sweater come to life like a shimmering disco ball, and you'll be ready to rock any casual occasion with style and panache. So grab your favorite yarns and join in the knitting party with "Mirrorball" – a pattern that's sure to add some fun and personality to your wardrobe! 🌟🕺🌈
This pattern is available here:




Pattern Notes:
This vest is knit flat in two pieces, they are joined at their tops and the collar is knit in the round from there. There is some seaming on the front for the perfect fit. The back piece has really fun heart shaped cables running down the center, with two columns of simple cables running alongside those, and berry stitch on each side. The front is a small piece with a single cable and the armholes are created when it is seamed together. Video tutorials of all techniques are provided to make this test as simple and fun as possible.
Techniques:
Long tail cast on, cabling, decreasing, increasing, knitting flat, knitting in the round, seaming.
Sizing:
XXS, XS (S, M, L) to fit chest measurements of ;
11-13, 14-16 (17-20, 21-24, 25-28)"
28-33 35-40 (43-50, 53-60, 63-71) cm
This vest has some stretch to it, the sizing reflects that.

The scrunchies are one size, approximately 6″ when finished.
Suggested Yarn:
I knit this vest in Paintbox Yarns Cotton DK in Marine Blue (MC) and Washed Teal (CC). I chose this for how breathable it is for warmer weather. Just enough for early morning and late night walks. Any cotton DK would be fine, and any DK should also work but may not be as practical for summer weather.
Yardage:
Vest:
Main colour:
195, 216 (240, 480, 528) y / 178, 198 (219, 439, 482) m
Contrast colour:
Less than 5 – 10
yards total

Videos:
The Mirrorball Vest pattern includes three video tutorials:
1. Berry Stitch (flat)
2. 2 Over 2 Cables (flat)
3. Joining the front and back pieces