🐾💕 Get ready to make your pup's heart skip a beat with the adorable "Heartshaker" dog sweater – a heartfelt creation that will warm both their paws and your soul! 🧶💖 This charming sweater features colorwork hearts dancing along the yoke, spreading love and joy with every stitch.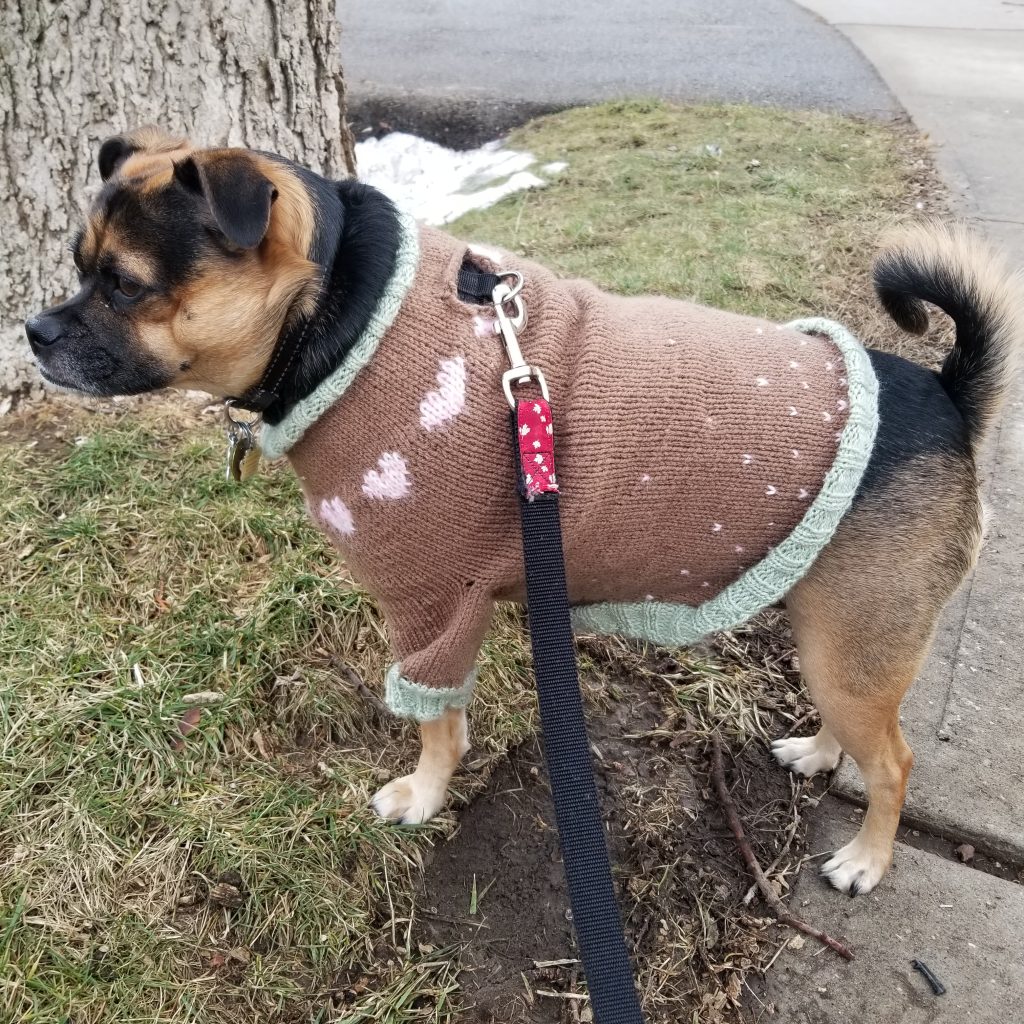 Whether you're a colorwork enthusiast or ready to embark on this lovely technique, "Heartshaker" will have you falling in love with knitting all over again! 🌈🐶 The sweet duplicate stitch hearts along the bottom hem add an extra dose of cuteness, making this sweater a true labor of love. 💕🎉
This pattern is available here:
Pattern Notes:
This sweater is knit top down, in the round, with the armhole placement knit in scrap yarn. The body continues in the round to the tummy shaping, where it is knit flat until the trim is again knit in the round. Once the sweater is knit, the armholes are added in seamlessly, similarly to an afterthought heel on a sock.
Techniques:
-long tail cast on
-increases
-two colour stranded colourwork
-duplicate stitch
-picking up stitches
-knitting in the round
-knitting flat
Sizes:
XS, S, (M, L, XL) for a chest circumference of;
11-13", 13-16" (16-20", 20-24", 24-28)".
The sizes are based off the back and chest measurements, (taken across the widest part of the back and at the largest part of the rib cage). The armholes are generous – bigger is better when it comes to armholes!
Yarn:
I held a baby DK and a suri lace together for the colourwork and the duplicate stitch.
This full video tutorial takes you from cast on to bind off to help you along with the pattern!