Get your crochet hooks ready for "Ophelia the Octopus" pattern! 🐙🧶 This adorable design is all about creating a fun octopus friend with curly tentacles and cute details. It's a fantastic project to dive into, no matter your crochet skill level. So grab your yarn and hooks, and let's make some aquatic crochet magic with Ophelia the Octopus! 🌊🌟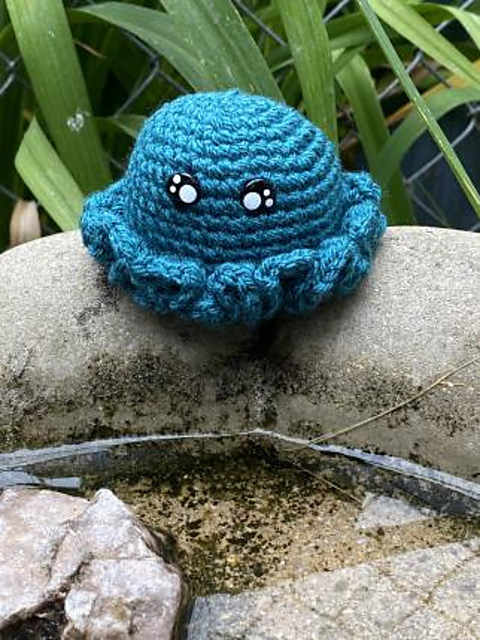 This sweet little octopus can be done in any type of yarn you'd like, just use a hook that will create a tight fabric with your personal tension.
This pattern is available here:




Pattern Notes:
This is a fun and addicting pattern! It begins with a magic ring, and you increase in the round to create the main body. Then the ruffly tentacles are added by doing a row of back loop only and then working into the front loop left behind. Then we use invisible decreases, add safety eyes, fill with stuffing, decrease to close up the bottom and add a little embroidered smile – feel free to add different facial expressions and get creative with eyebrows if you'd like!
Techniques:
magic ring
chains
single crochets
double crochets
slip stitches
increases
invisible decreases
Sizes:
One size, adjustable with yarn and hook sizes.