Hey there, knitters and crocheters! Can you feel that chill in the air? That's right, spooky season is creeping up on us, and we've got something special brewing just for you! 🎃🍂
Introducing our first-ever Spooky Season Blog Hop, happening from October 1st to October 31st! 🎃👻 Whether you're a knitting wizard or a crochet magician, this blog hop is for everyone who loves the enchantment of autumn and the thrill of Halloween. Get ready to cast your creative spells and share the magic of free patterns with fellow crafters! 🪄✨
Now, let's dive into the details of this hair-raising event:
Sign up here – Spooky Season Blog Hop Sign-up Sheet
Upload your photos here – Spooky Season Blog Hop Drive Folder
🎃 Theme: Autumn / Halloween – We want your patterns to be inspired by the colours, coziness, and spookiness of the season. It doesn't have to be bone-chillingly scary, but feel free to add a touch of haunting if you dare! 🍁🎃
🍂 Daily Delights: We're looking for 1 knit and 1 crochet pattern per day. Remember Ross's Christmas armadillo? Well, we've got our own magical creature in town—the Fairy Pugmother! 🧚‍♀️🐶 She'll be sprinkling her fairy dust on the hop, sharing coupon codes, discounts, and maybe even a few extra patterns. Who knows what she's got up her paw!
🎃 All Patterns Welcome: While new patterns are always a treat, we won't be casting any spells if you choose to feature an existing pattern for your designated day. Just make sure it's available for free download on the big day to join in the fun! You can make it free for the whole month, forever, or just your day, it's up to you.
✨ The Magic Unfolds: Come late September, we'll wave our wands and announce this fantastical blog hop on our website, building excitement for 31 days of pure knitting and crochet enchantment. Each day in October, we'll update the post with fresh new patterns, growing our magical collection to 62 patterns by the end of the month, plus as many Fairy Pugmother treats as she can gather! 🪄🧶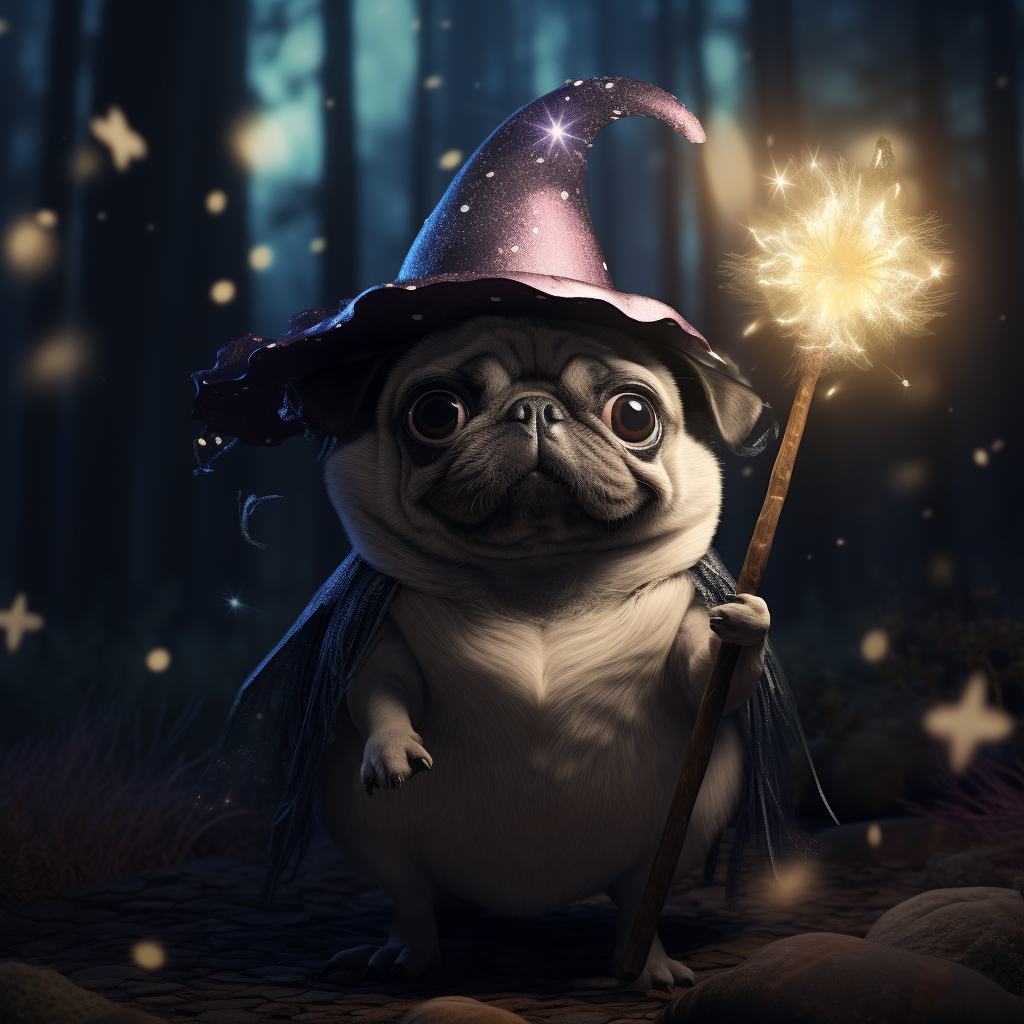 And now, for your ultimate mission as a brave pattern-maker:
🎃 Sign up: Hop on over to our sign-up sheet (click here) and choose your preferred days to showcase your magic. You can sign up for both knitting and crochet patterns if you're feeling extra adventurous. Don't forget to sprinkle some fairy pugmother magic too! 😉 There is a spot on the sheet to sign up as a backup, so if we do not have all spots filled by August 31st, you can have an additional day!
🍂 Create Your Charm: Work your magic and design a simple autumn or spooky season pattern that will captivate fellow crafters.
📸 Picture Perfect: Capture the essence of your finished creation and upload the images to our drive folder (click here). Make sure their filenames are designername_patternname.jpg (pngs and gifs are welcome too). We'll craft a cute image of your finished pattern to share!
📝 Ready, Set, Post: If you'll be hosting your pattern on your blog, get your post ready and share the draft link with us by September 25th. For Ravelry downloads, send us the pattern page link and coupon code to test.
✨ Stir Up Excitement: Start promoting the blog hop a week before the bewitching hour. Share the news on your socials, on your blog, or in your crafting circle. The more, the merrier!
🌟 Weave a Web of Support: Let's come together as a crafty coven and support each other's creations. Share this blog hop in your socials twice a week to spread the magic far and wide. Together, we'll conjure up an unforgettable experience! 🕸🧙‍♀️
So, are you ready to embark on this whimsical journey with us? Prepare your knitting needles and crochet hooks, and let's have a spooktacular time together! 🎉🎃
P.S. 💌 Feel free to make your pattern a 'free for newsletter subscribers' treat to collect some email magic. You can also make it available on Ravelry with or without a coupon code—just show us ahead of time so we can ensure everything runs smoothly. Now let's weave some magic together! 🪄💫